Trying the New Water Vape: Is It Worth It?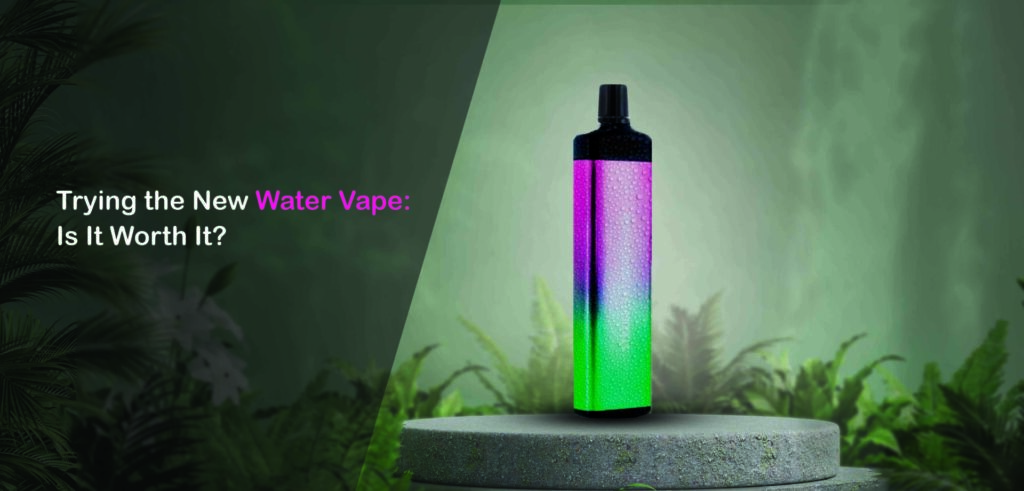 Various vaping communities and manufacturers have always strived to improve the experience of vaping, whether that be enhancing performance, improving hardware reliability, or making the devices more user-friendly since it has been around for some time now here is a new water vape.
Vaping hardware has evolved and changed more rapidly than e-liquid has. Even nicotine salt had little difference from previous e-liquids when it was introduced around the middle of the decade. Nic salts are simply free-based nicotine e-liquids with slight formulation changes.
The technology of e-liquids has finally advanced significantly since 2022. The question of whether water can be used to vape has been asked for years. The water simply can't be handled by conventional vaping equipment, so most users were disappointed.
We have partnered with Aquios Labs to create a line of vapes that can handle 30% water content after several years of research and development.
Is it possible to water vape? Aquios Labs has introduced an e-liquid that uses water for the first time.
Water Vape: Is it possible? Challenges to be overcome
Water vaping has always been a popular concept. Water-based vaping isn't compatible with traditional vaping equipment, according to users who've experienced it. Adding water to a vaping device will present some challenges.
The thickness of water is very thin compared to the thickness of e-liquid. Rather than controlling water flow, the wick in a vape tank controls the flowing viscous liquid. As a result, the coil would flood and there would be significant leaks. The equipment you use to vape can be permanently damaged in this manner.
You'll find that your liquid tank spews hot droplets if you try vaping with water with normal vaping hardware. There's nothing more uncomfortable than that.
The taste of water is bland and does not produce a throat hit when consumed alone. The feeling of inhaling nothing will almost be the same if you're able to vape water successfully. There is nothing more unsatisfying than vaporizing plain water.
You can either add water to vape juices or add nicotine and flavoring components to the water if you are faced with these issues and wish to create your water-based vape juice. Furthermore, water does not work well as an emulsifier, which would add challenge to all of the above. There will be a separation between the nicotine and the flavors in the mixture as time goes on.
Aquios Labs' new technology enables water vape pens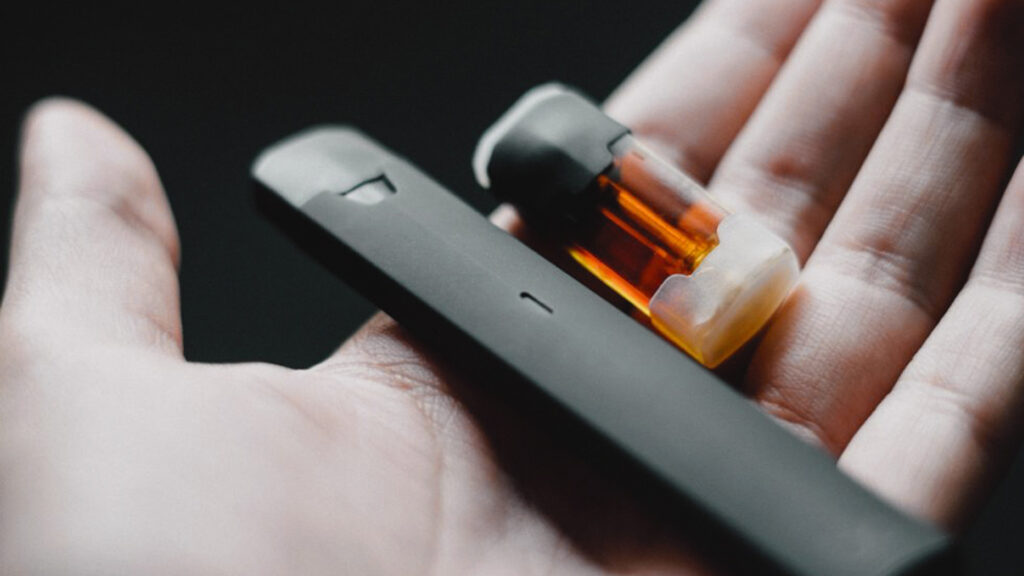 Eventually, Aquios Lab engineers developed the first true water-based e-liquid, along with the equipment needed to use it flawlessly, which was the answer to a long-standing demand for true water-based e-liquid from the vaping community. Aquios Labs' AQ30 e-liquid is made of 30% water and will be available in the future with formulations that contain even higher water percentages. To take full advantage of this revolutionary new e-liquid, we have designed water-based vaporizers that take full advantage of our manufacturing expertise and Aquios Labs' water-based technology and have started marketing them.
The "Golden Leaf Award for Innovations that Break Through" was awarded to Innokin & Aquios at the Global Tobacco and Nicotine Forum in September 2022. Water Vape technology has been recognized as a major advancement in vaporizers, and has been acknowledged by both the tobacco and vaping industries as being a truly groundbreaking innovation in this sector due to its innovative features and advantages that have never been seen before in this industry. Presented by the Tobacco Report in collaboration with the British Medical Journal every year, the Golden Leaf Awards are an annual event that highlights significant achievements and innovations that have been achieved and innovated within the tobacco and nicotine industries over the past year.
In the midst of all that, perhaps you're wondering; what exactly makes water-based vapes so appealing? What are their true benefits?
Using the Vaporfi Water Vape Has Several Benefits.
If you haven't experimented with vaping water, or haven't heard of vaping water, you're not alone. Water-based vapes are appealing for several reasons. There are several advantages to vaping with water.
When using a traditional e-liquid, have you ever felt dehydrated or "dry mouth"? As a result, three base liquids are used in almost all vaping liquids:– vegetable glycerin, propylene glycol, and organic alcohol. Your mouth gets drained of water as a result of the vapor. By drinking more water, you will be able to compensate for dehydration, but you may not be able to cure the dry mouth sensation caused by vaping if you drink more water. Your mouth's balance can be restored by using an e-liquid that is water-based.
Water-based e-liquids are smoother than standard vape juices. You will likely experience less throat irritation when vaping if you switch to water-based e-liquids.
There is no comparison between glycerin and propylene glycol in terms of compatibility with the body's chemistry and water. Nicotine is delivered more efficiently through e-liquids that contain water.
Compared to e-liquids containing alcohol, water-based liquids are much purer because water itself has no taste. When you're an experienced vaper, you can detect the characteristic flavors of propylene glycol and vegetable glycerin. The flavors of your e-liquid may be masked by your VG/PG blend.
A liquid based on water vaporizes at a lower temperature than a traditional e-liquid. Lower temperatures produce a smoother, more pleasant vapor that is easier to inhale. E-liquids and equipment for vaping are more chemically stable at lower vaping temperatures. Also, vaping at a lower temperature can improve coil longevity and battery life.
Water-based Vaporfi Innobar is available now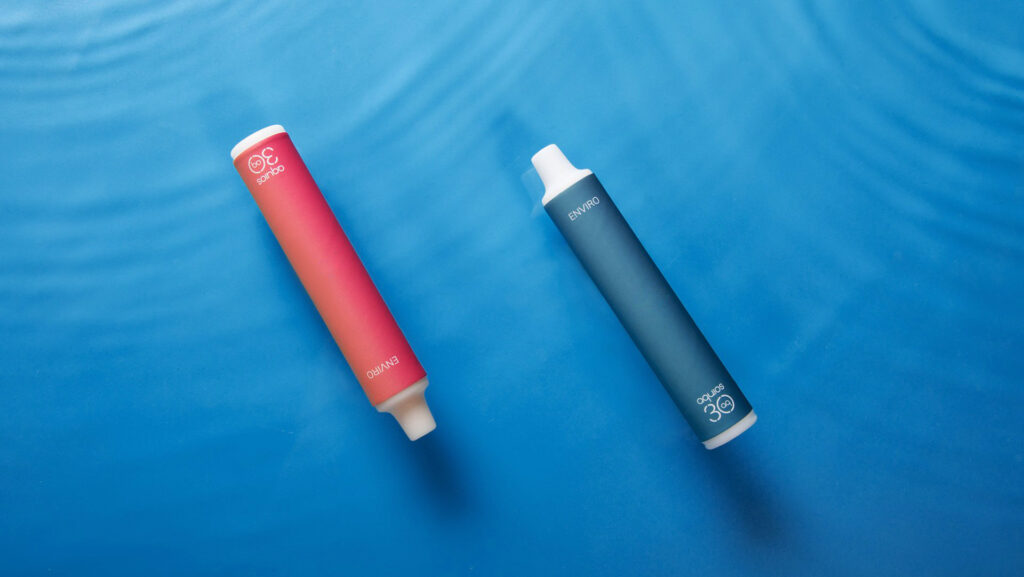 I am pleased to present to you the newest series of vaping devices by Innokin, called the Innobar series, which have been developed jointly by Innokin and Aquios Labs so that they can fully utilize the water-based technology that it is much easier to vape in water. Once you are an expert on water-based vaping, it is time to learn how to get the most out of your vaping experience.
Innobar Enviro
Millions of disposable vapes can be prevented from ending up in landfills around the world using the Innobar Enviro. Most of the components of the Innobar Enviro are recyclable, and the shell is made of paper instead of plastic. The components of the device can be removed from its shell, and the battery can be recycled once you've finished using it. You can choose from 10 delicious flavors of this Innobar Enviro. There is 20 mg of nicotine per ml in this vape, which has an excellent mesh coil for producing huge clouds of vapor, and it can be smoked for 600 puffs at a time.
F600 Innobar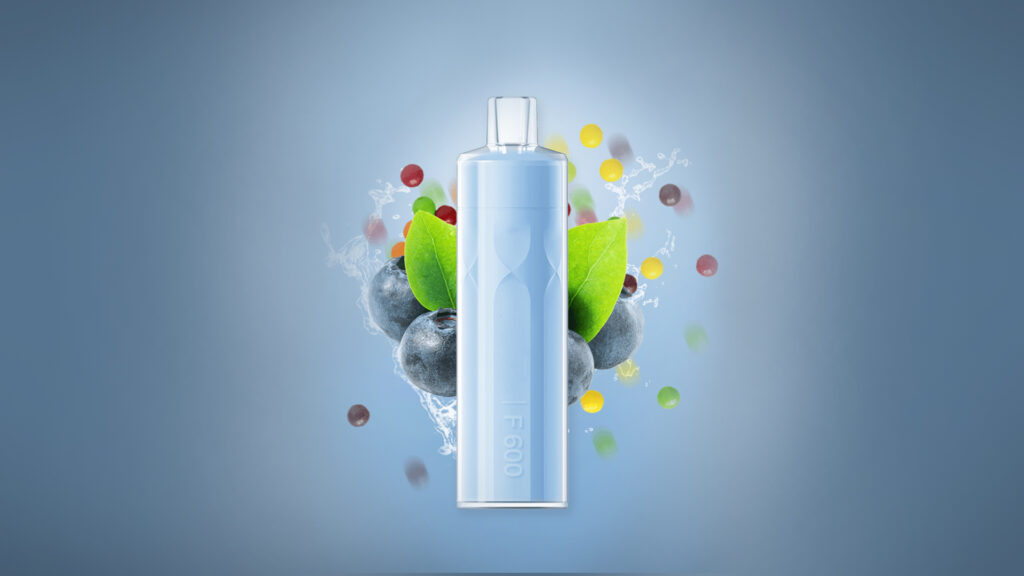 The F600 Innobar is a great disposable vape for those who like the Innobar Enviro's compact design but prefer a more traditional package. Innobar F600's capabilities are similar to those of Innobar F600. As with its predecessor, this vaporizer produces impressive vapor while offering a capacity of 600 puffs. A beautiful transparent silicone shell replaces the paper shell on F600 Innobar, with its elegant design and luxurious feel.
K2000 Innobar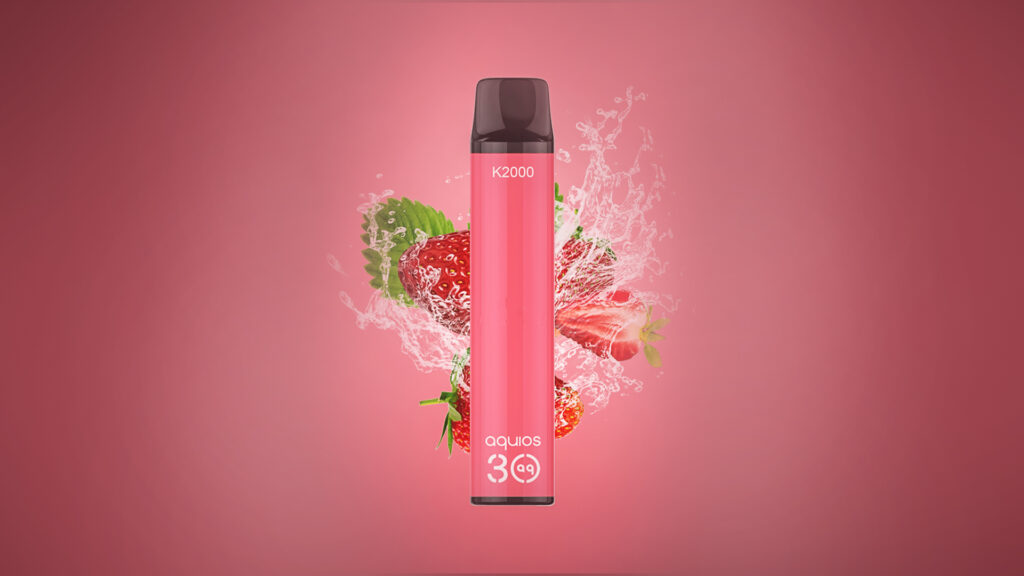 A larger disposable Vaporfi vape with improved performance, the K2000 Innobar may be the right choice for you. The K2000 Innobar offers the same great flavors as the Innobar F600, although it is slightly larger. The larger battery allows the device to deliver approximately 2,000 puffs at 3.6 volts with constant output. Two nicotine strengths are available in Innobar K200, each with a 4 ml reservoir for e-liquid, which can be filled with e-liquid.
Inno bar K3500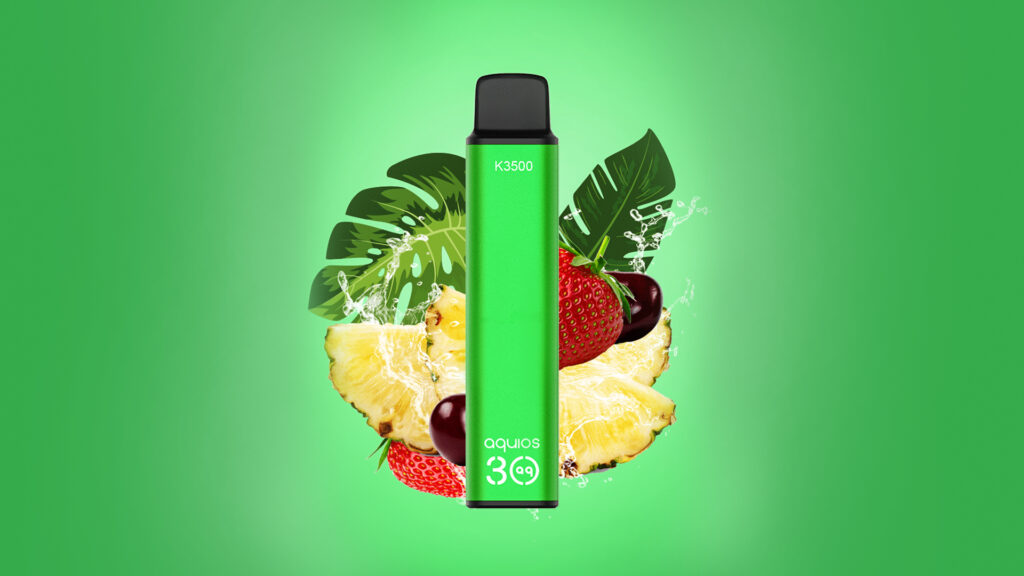 Compared to the Innobar K2000, the Innobar K3500 has powerful and versatile features. The device is also equipped with a 6 ml e-liquid capacity, which provides up to 3,500 puffs thanks to its larger built-in battery. A continuous 3.6-volt output is provided by the battery. As long as the Innobar K3500 contains a nicotine strength of 50 mg/ml, it can be used for several days at a time.
Innobar S3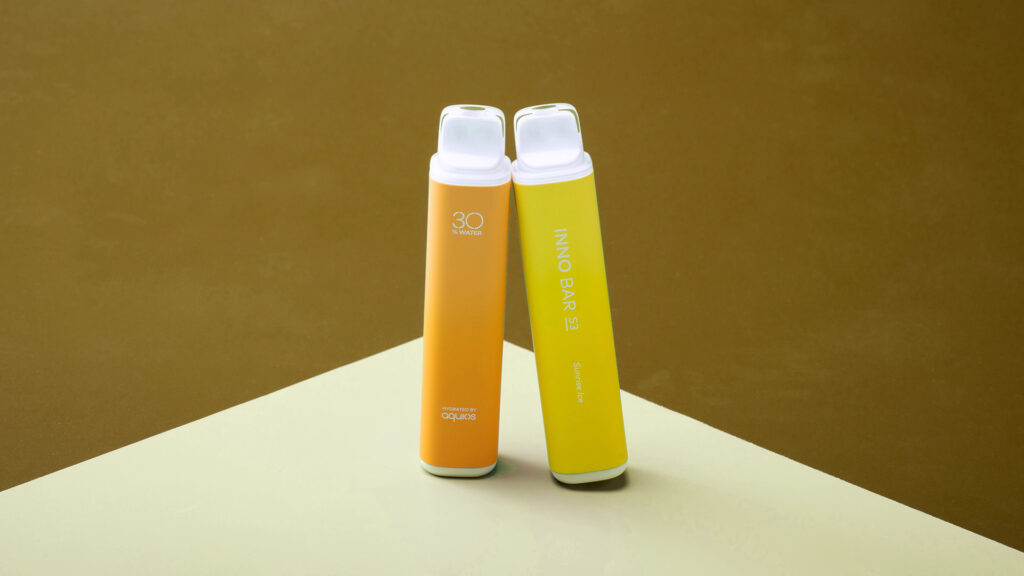 Regarding disposable vapes, we think nothing compares to the rechargeable Innobar S3. It holds 12 ml of e-liquid and has a 650mAh battery that lasts for a week. It also contains 50 mg of nicotine per milliliter and is compatible with USB-C. After the battery runs out, the device can be connected to your computer. There will never be a shortage of e-liquid because the battery can be recharged multiple times. The Innobar S3 is capable of providing 5,000 puffs.
Also, read: How to Choose the Right Vape Liquid Flavors
Conclusion
Some people can enjoy using water vapes, but it's unlikely for everyone. Despite its benefits, some vapers who prefer big clouds and strong flavors may not be inclined to try it.
What are your thoughts on this? Is water-based vaping something you would like to try? Are we witnessing the dawn of a new era or is this merely a trend? Feel free to share your thoughts in the comments