Top 5 Disposable Vape Flavours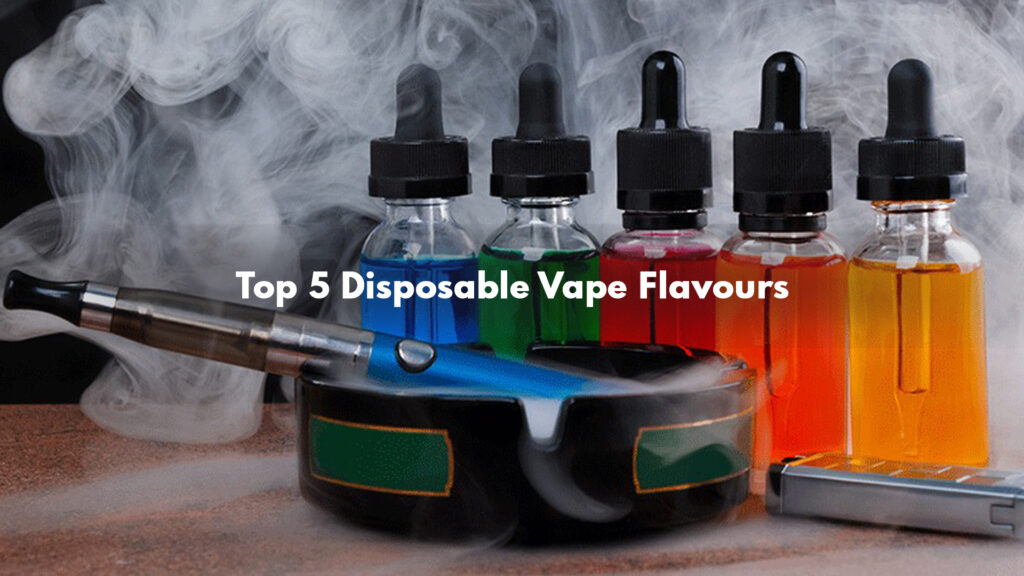 Disposable vape is available in various flavours, and they have gained popularity in recent years. There is no doubt that variety adds flavor to life, but making a first-time purchase can be confusing for those unfamiliar with the process. Hence, Vapin Universe decided to figure out: which flavor is best for Disposable Vaping.
The disposable vape market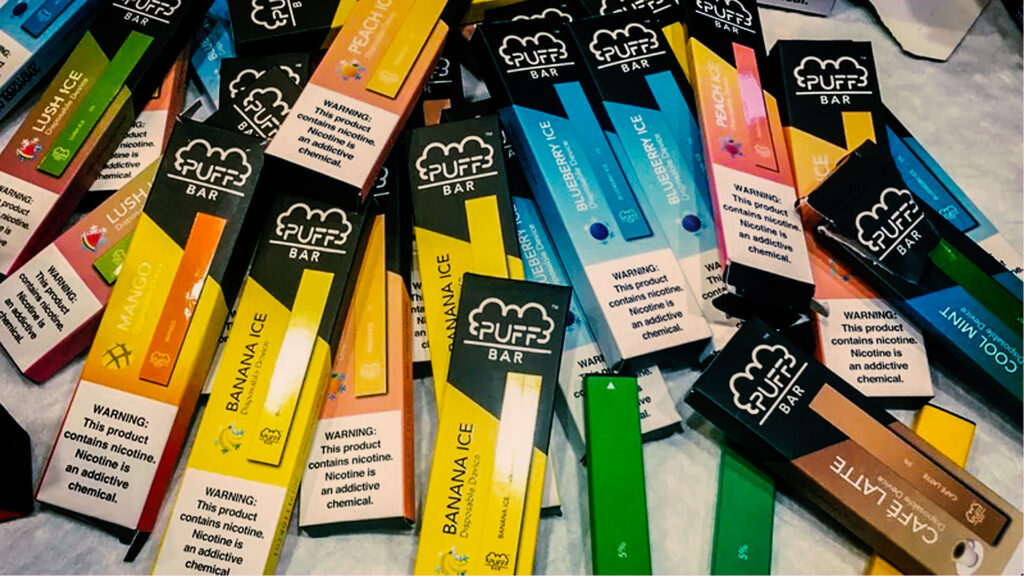 Has grown exponentially in the last year, making it an extremely popular and best-selling product. The popularity of vaping as a method of quitting smoking has grown in recent years thanks to high-quality, easily accessible products. Some of these are Nasty Juice and Dinner Lady, hardware giant Geekvape, and newcomers like Elf Bar and True Bar.
It's no surprise that disposable vapes are one of the most popular products on the market today since they provide a similar level of nicotine relief the enjoyment as a standard vape kit without the hassle of battery or charging station. Additionally, disposable vapes with cartridges are becoming more and more popular, resulting in many devices, frequently having similar designs and flavors.
There is no technical comparison intended in this blog. Is a way to introduce anyone who has never used disposable vapes to the world of vaping to a straightforward question: Which are the best disposable vape flavours? we report on these disposable vape flavours with the aim of helping readers acquire a simple understanding of the market. Let's jump right into the action.
Best Disposable Vape Flavours at Vapin Universe
1. Watermelon Ice By Geek Bar
Geek Bar Watermelon Ice takes home the top prize. The name Geekvape is synonymous with vaping hardware of the highest quality. It was only natural that they would cause a stir when they entered the disposable vaping market with their proven pedigree.
Vape veterans might have known that Geek Bar would become a leading brand in the industry. In spite of their cooling properties, watermelon flavors remain a popular choice among mentholated fruit flavors.
Thus, Geek Bar's top spot is a major accomplishment given the flavour's perennial popularity. There's nothing like the refreshing taste of watermelon. It is both smooth and sweet, as well as blissfully satisfying. It is ubiquitous and yet unique. The refreshing minty menthol in Geek Bar Watermelon Ice soothes and uplifts in equal measure.
In every delicious draw, Geek Bar Watermelon Ice sums up the serenity, satisfaction, and just the right hint of sweetness. The five most popular disposable vape flavours are as follows.
Developed from feedback from our experts and loyal customers, this list is hopefully useful to you when you're searching for the perfect taste. We all have our own preferences, so why not try them all and find out which one you prefer?
2. Blue Razz Lemonade By Elf Bar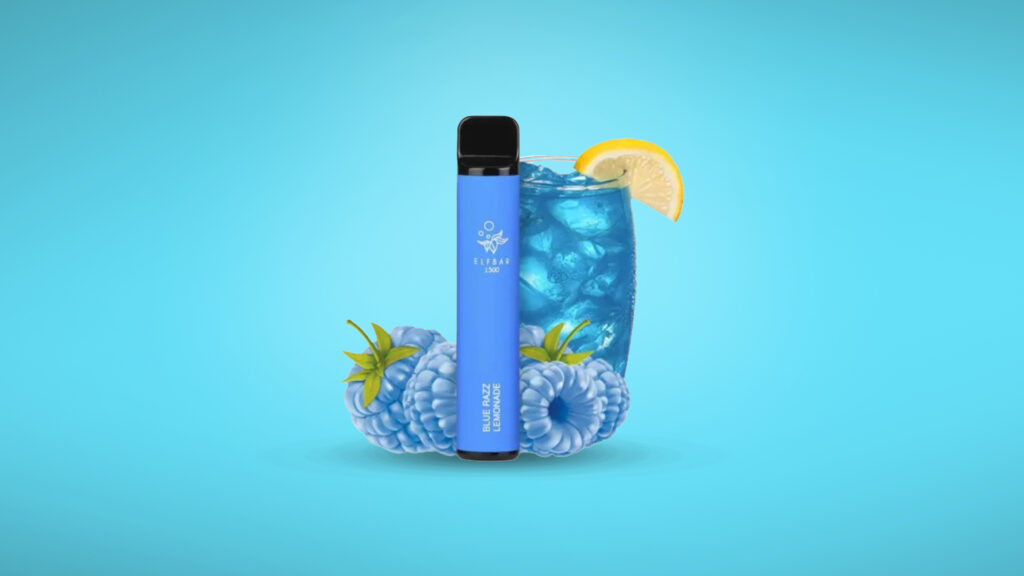 Elf Bar makes our top five list as one of the best bars. It has been a formidable force in the disposable vape market since Elf Bar emerged in 2018.
Their Elf Bar 600 vape pen delivers bold and boisterous blasts of color from sunny California.
A wave of euphoric flavour will overwhelm your senses with Elf Bar Blue Razz Lemonade e-liquid. This two-pronged delight combines sweet and sour for a classic childhood treat that never fails to satisfy.
This unmistakable, irresistible, and unsolved mystery makes Blue Raspberry one of the world's most popular blue slushies, beckoning all who have ever enjoyed a blue slush to join us on this wild ride. Floaty, citrusy, and tart notes tangle deliciously with sparkling, zesty, and tart notes in this blend of sweetness and tartness.
Get ready for a vaping experience like no other with Elf Bar Blue Razz Lemonade. It is still true that there can only be one number 1 flavour, no matter how tasty all the other flavours are.
3. Dinner Lady's Bubblegum Ice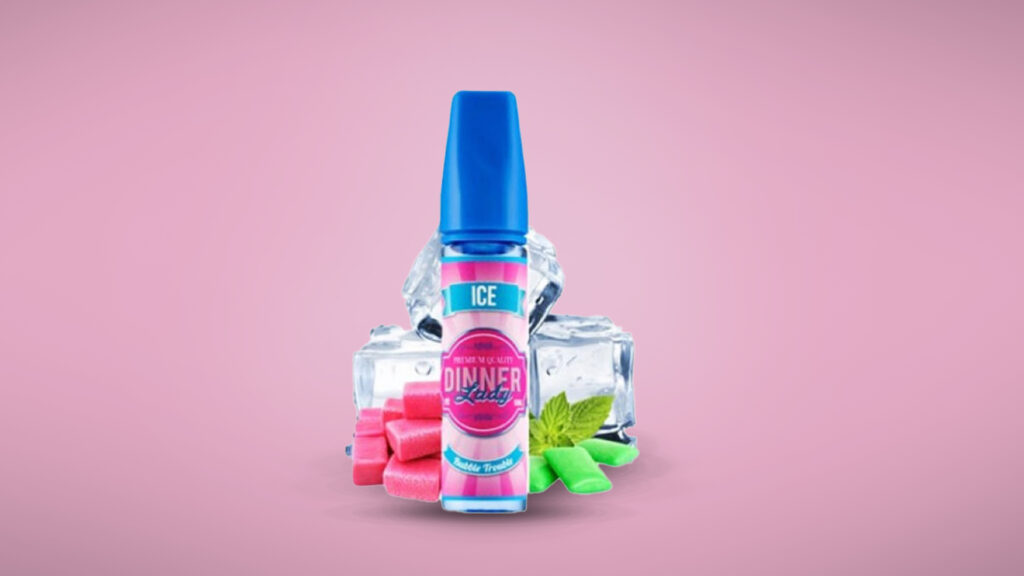 Get ready to enjoy Dinner Lady's bubbly bowl of bliss as she takes third place on the winners' podium. The success of Dinner Lady can be attributed to its flavour – just like Nasties.
As an early adopter of disposable vaping, this bright and bold brand draws on classic childhood sweets and shoppy-style snacks.
Taking bold and vibrant flavors along with an undercurrent of refreshing taste and texture, Bubblegum Ice from Dinner Lady captures this treat, remaining delicious without being sickening. Bubblegum is fresh, fresh, and fruity with a hint of menthol to freshen up your taste buds.
Although the flavor is airy and light, it has a surprisingly robust flavor, very similar to the pleasure of stuffing bubblegum into your cheeks. In this sugary, fruity, and minty gum vape, menthol notes create a truly enlivening experience, showcasing the sweet, fruity, and minty notes of the gum.
With a concoction that has been hailed as being crisp and refreshing, our silver medalist delivers a flavorful concoction that has pushed him into second place.
4. Nasty Airfix Blackcurrant Cotton Candy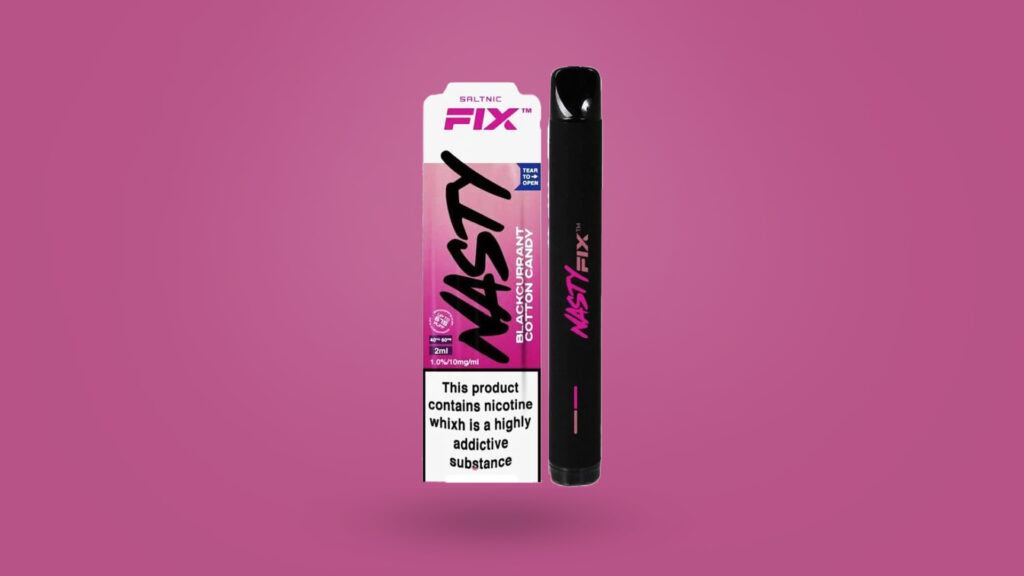 This wickedly dark delight comes to us from Nasty Airfix at number four. A horde of loyal fans has adopted Nasty Juice's delicious flavour profiles, making them one of the most recognizable names in e-liquid. The Nasty Fix disposable vapes were a great success during their initial run, so it was not surprising that they sold well.
Airflow adjustment is now an available feature on the Nasty Airfix range. With this disposable vape, Nasty is continuing its tradition of creating electrifying e-liquid blends that have made them famous. The rich, sumptuous flavor of blackcurrant cotton candy keeps this treat from becoming too sweet.
There is no doubt that blackcurrant is the base flavour here; it is dark, ripe, and juicy, with notes of tartness and sweetness that ensure satisfaction all day long. It is fluffy, festive cotton candy that provides the perfect balance of yin and yang. Blackcurrant's dark tones are beautifully complemented by its bright and sugary sweetness.
It's a well-rounded, full-bodied, and uniquely exquisite flavour profile that blends light and dark, sweet and tart, to create Nasty Airfix Blackcurrant Cotton Candy. Taking a step into the light as we move forward toward a third place, we turn from one e-liquid titan to another.
5. True Bar Strawberry Red Bull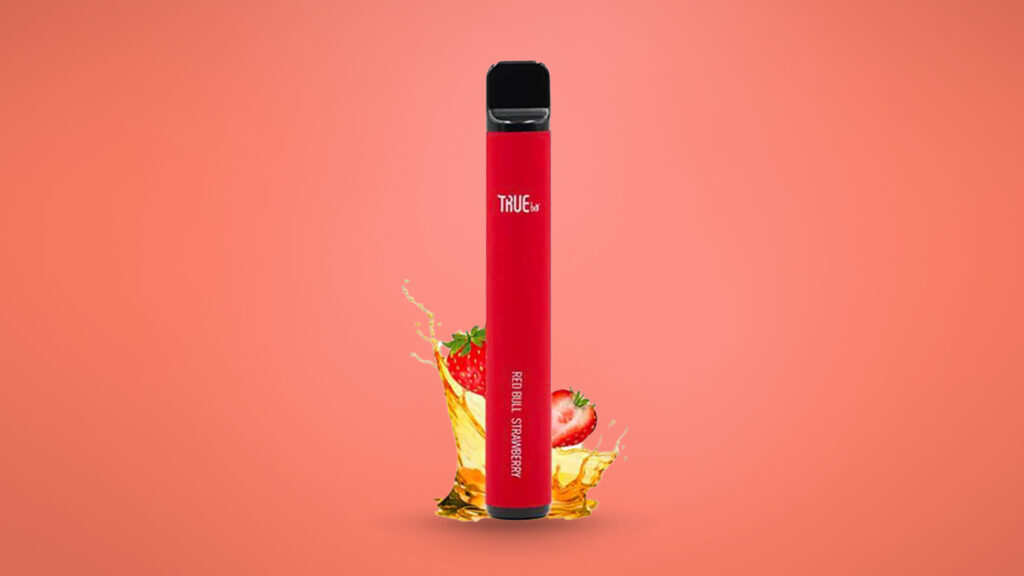 The newer brand that has recently emerged in the vaping world. Featuring disposable vape pens with a variety of fruity, soft drinks, and mentholated flavours, True Bar specializes in disposable vape pens.
Energy drink flavours stand out as one of their strengths —no mean feat, given how prevalent these flavours are across several brands.
This uplifting and invigorating blend is ideal for those seeking an uplifting, all-day beverage that won't fade away. Red Bull Strawberry's inspiration is Red Bull, a long-standing energy drink.
Bright, ripe strawberries provide the perfect counterpoint to the unmistakably tangy Red Bull background flavour. Bringing together energizing and satisfying notes, this mix of sweet and sour notes is the perfect balance of sweetness and sourness.
Whether you're a True Bar customer or staff member, Red Bull Strawberry is the best energy drink flavour vape.
Also read: How to Choose the Right Vape Liquid Flavors
Conclusion
Keeping the UK tobacco-free is our goal at Vapin Universe. With disposable vapes, smokers who want to quit cigarettes have an easier time making the switch than ever before, and we believe vaping is the best option available.
In addition, to the top five flavours we have listed above, we also stock a wide range of flavors from several different brands, including Frumist, SMOK, and Beco Bar, as well as our own brands. We have a selection of Tobacco flavour disposable vapes available if you have just begun to give up smoking and would like something familiar to settle into, or if you are looking for something cooler and refreshing, our disposable vapes are also available in Menthol flavours.
We have a wide range of multi and 10-pack bundle deals, you can stock up on whatever flavour you like. We also offer free shipping with Royal Mail and Next Day Delivery, allowing you to receive premium products quickly and easily when you shop online at vapin universe.