What's the Best Mini Vape on the Market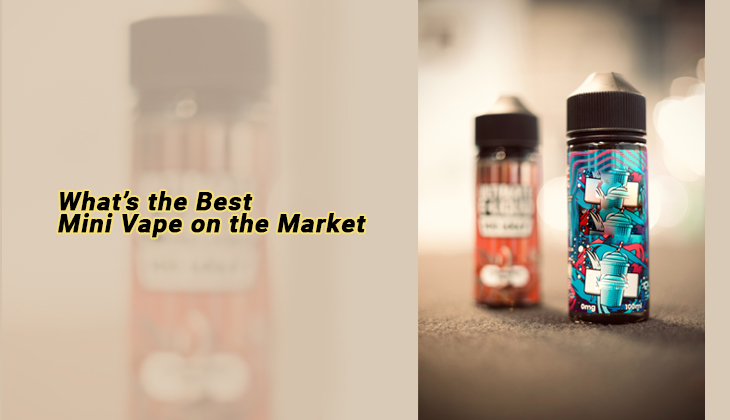 It's not only high-powered mods such as the SMOK RPM 5 and the Vaporesso GEN 200 Kit that are available; there are other smaller and more portable alternatives as well. Slim and slinky items that fit neatly in the pocket are sometimes what you're after. Here are the Best Mini Vapes you can choose from the market today.
Mini Vapes are great for traveling and vaping on the go for a number of reasons. Maybe you want something to wear when you join the smokers outside the bar. If you just want to sneak a puff without getting noticed, you'll want a stealth vape.
Find out more about the Best Mini Vapes in our roundup below! These devices are all unique in their own way. While none of these vapes will be particularly tall, it's better to say they stand out.
Mini Vapes: 5 Best Picks
Check out some of the Best Mini Vape Mods available today.
We have selected the best box mods based on their performance, form factor and value.
SMOK RPM 5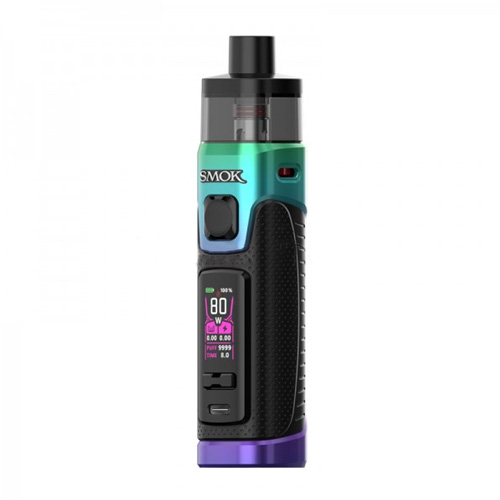 Features We Love
The RPM 5 is the latest and greatest version of SMOK's popular RPM pod vape kit series, which has provided thousands of vapers all over the world with fantastic clouds and intense satisfaction!
You will easily be able to vape all day long on the RPM 5 due to its internal battery capacity of 2000mAh.
Wattage is another area where you have plenty of choice! Despite its small size, the RPM 5 can produce big clouds thanks to a wattage range of 5-80W.
The RPM 5 pod features a sliding top fill design for increased convenience when refilling on the go, and replaces the previous RPM's sharp edges with smoother, rounded edges that improve ergonomic comfort.
Detailed information about the coil resistance and puff counter can be viewed on the RPM 5's 0.96″ TFT display screen.
As the best RPM unit released to date, the SMOK RPM 5 is easily the best option to date. The Pro model is even available for those of you who prefer to use external batteries rather than an internal power source, which makes it the Best Mini Vape for those looking for an extra boost.
Specifications
Battery capacity: 2000mAh
Power range: 5-80W
Pods with 2ml TPD compliance
Top-fill sliding
Controlling airflow without steps
Display: 0.96″ TFT
Charging with Type-C
Round edges and a glossy finish
Riot Squad QBAR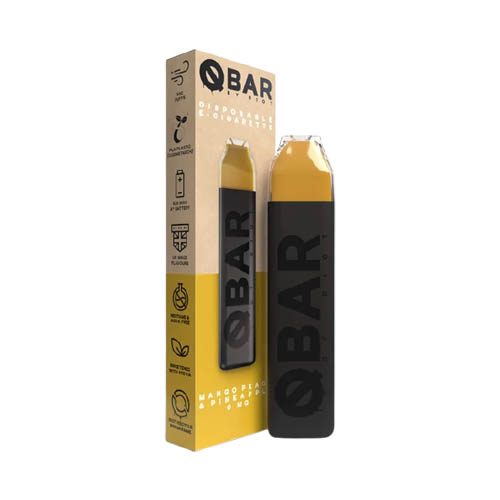 Features We Love
Now, this is a little off the beaten track; Riot Squad's QBAR Best Mini Vape are a really excellent way to experience vaping without divesting into a massive kit.
Up to 550 puffs can be taken from the QBAR, which usually amounts to a day or two of vaping before the battery runs out. Even at high strengths, QBAR typically produces a very smooth vape due to the use of nicotine salts.
As a small, lightweight, slimline and compact device, the QBAR can be easily taken anywhere and fits into most pockets, purses, or backpacks. You don't have to worry about the QBAR exploding unexpectedly in your pocket since it is draw-activated.
As a result of customer feedback, Riot Squad has created a QBAR that is 100% recyclable! Plastics and batteries can both be recycled, and the batteries can be recycled by dropping them off at a battery recycling service.
With the Riot Squad QBAR, you don't just get a great little "tourist" vape pen. It's the ideal backup for travelers looking for an affordable disposable vape they don't dread losing or damaging, making it the Best Mini Vape for those who are curious about smoking.
Specifications
Recyclable vapes 100%
Cornstarch PLA Plastics
Stevia sweetened
No buttons, just breath activation
Puffs up to 550
420mAh battery built-in
Hybrid salt 2ml pre-filled
10mg, 20mg available
Flavors made in the UK
Geekvape Aegis 1FC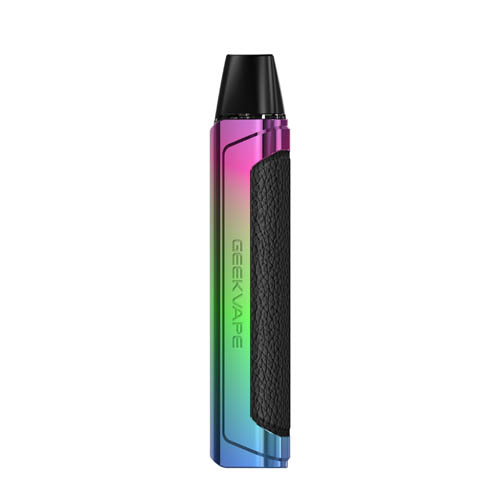 Features We Love
In the wake of the Wenax K1 and Wenax S-C's success, Geekvape has announced an exciting new pod vape, the Aegis 1FC, a technologically advanced pod vape with a stunningly fast charging time.
If you forget to charge your Aegis 1FC, there's no need to worry, since it charges completely in fifteen minutes! The Aegis 1FC has a 550mAh internal battery, which is usually enough for a full day of vaping. Rapid relief, that's for sure!
There are two 0.8ohms and 1.2ohm options for the 1FC, so while the device provides some power variation thanks to the three different power levels, it's mainly for MTL vapers.
You can use the auto-draw feature rather than the firing button on the Aegis 1FC.
Aegis 1FC is another one of Geekvape's small, ergonomic vapes available for use on the go!
Specifications
Battery capacity of 550mAh
Indicator of battery life
Activation of buttons / draws
In 15 minutes, it is fully charged
Top-fill system with no mess
Smoother MTL with an S-shape airflow
TPD compliant 2ml leakproof pod
Adjustments at three levels
SMOK Nord 4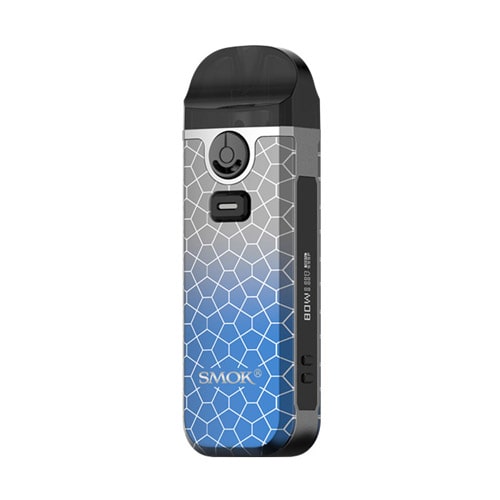 Features We Love
SMOK's Nord 4 is the latest version in the massively popular Nord series, which has revolutionized pod vape systems almost single-handedly. While most of the previous Nord kits were more MTL-oriented, the Nord 4 is an absolute cloud chaser!
Its 2000mAh battery is enough to last a whole day of intensive vaping! You can explore the Nord 4's impressive range of 1-80W with its small display screen and two control buttons.
Both coils on the Nord 4 register at 0.4 ohms, while the other registers at a stunning 0.16 ohms, so they are perfect for big clouds.
It's one of the best small vape pens on the market for cloud chasers who want something smaller and more discreet than what's typically available for sub-ohm vaping.
Specifications
The battery is 2000mAh
Wattage adjustable to 80W
Charging via USB Type-C
Vaporesso GTX GO 40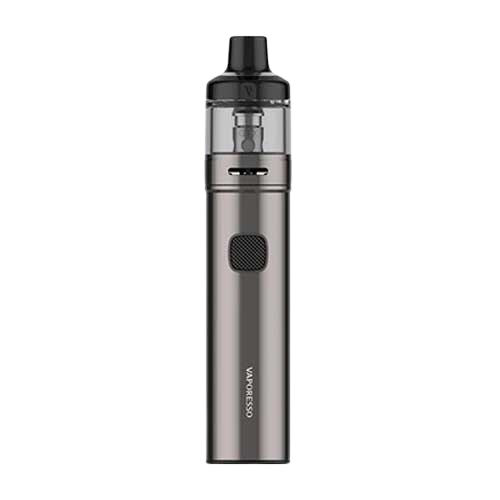 Features We Love
The excellent Tarot Nano kit introduced us to Vaporesso years ago, and the VECO and NRG tanks continue to provide good flavour to vapers worldwide!
With its neat design and eminently pocketable size, the GTX GO 40 pod kit is the perfect portable pod kit to take anywhere and power to last all day and more! An internal battery capacity of 1500mAh powers the Vaporesso GTX GO 40, a truly impressive amount of power for such a small and discrete device! No matter how much you chain vape, 1500mAh will easily last you the entire day.
A newly designed pod by Vaporesso is also included in the GTX GO 40, which is built with anti-leaking technology to prevent any unpleasant messes.
With a maximum power output of 40W, the GTX GO 40 doesn't include an adjustable wattage control, but will instead change its vapour production depending on the ohmage of the coil installed. You can choose between coils with an ohmage of 1.2ohms to 0.3ohms, so you can use the coil in MTL, RDL or DTL modes.
Moreover, you can adjust the airflow so that you can control the tightness or cloudiness of your draws. This powerful and versatile device is well worth the effort for less than £20!
Specifications
Battery capacity of 1500mAh
Technology that prevents leaks in SSS
Airflow can be adjusted
Maximum power of 40 watts
Capacity: 2 ml
0.2 to 2 ohms of resistance
Pod connection by magnet
GTX coil compatible
Charging port for USB-C
System of top-filling
Conclusion
This concludes the list of five Best Mini Vape mods that are currently available on the market. In addition to having a stealthy form factor, these devices typically come with a power supply, temperature control, and a USB rechargeable battery for convenience. Each one of them has a stealthy vape and is easy to use! Keep this in mind when choosing one of the Best Mini Vape Mods.
Vaping sub ohm does not have a long battery life, especially for the smallest devices.
It is true that mouth-to-lung tanks like the Vaporesso will last longer if they require less wattage to run. Our recommendation is to use a mini mod with built in batteries as a secondary or complementary device to your main vaporizer, unless you are a very light vaper.
Also Read : What Are the Best Disposable Vapes in 2022